Nostalgia sucks. It sucks you into a steaming pot of "oh my god I remember that site…". Here are some of the web pages that opened my eyes to the potential of this internet thingy.
I am better than your kids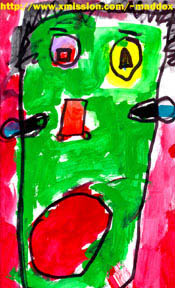 Possibly the first and best troll on the internet. No kid's artwork is safe from Maddox's curatorial tongue. The page also has an appropriate URL: TheBestPageInTheUniverse.Net
I hate clowns
One of my first emails addresses was Bubba@iHateClowns.com. I had the tshirt and sticker to match. I still hate clowns.
Doodie
Ah, there's nothing like the smell of a doodie cartoon in the morning. It smells like… Internet Gold. Doodie delivered a fresh poop-toon every morning.

Now they've expanded to non-poop cartoons.
The Steakhouse Incident
Apparently, early internet pages were filled with potty humor. The steakhouse incident is the finest example of splattering the walls.
Paris Street View
Google made street view maps famous, but
Pages Jaune provided street view photos of all Paris addresses way back in the early 2000s. You can still catch a glimpse of the images in the Immersive view.
My first web site
I built my first web site in 1997 and it was a real beauty. Enjoy the awkwardness of By Business Page Maker-built web design: Ted Drake.