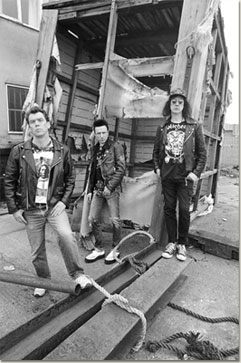 Last night, after a long day of hashing XSL, Brian and I were serenaded with a lovely song on the local college radio station. Killer on the Internet… What you see is what you get…
Now, personally, I began visualizing a group of 30-something .net programmers with guitars and too much spare time banging out this song. We were waiting for referrences to kernels, Google, open-source, and the almighty AJAX and DOM attacks.
I did a quick search this morning to see who was behind this lovely tune. It turns out the ever-popular Vibrators whipped this song out in 1999. WYSIWYG your heart out.